How Long Should A Dog Chew On A Bone?
Each different pet has its hobbies and pastimes that they love. For example, cats always love to play with rolls of wool or ribbons and strings. Hamsters love running wheels, wooden houses, and small climbing terrain.
As for dogs, you will always think of this loyal pet associated with bones. Dogs love to gnaw on bones because it's their natural habit. However, how long should a dog chew on a bone?
Here are some answers to this question and other relevant information about this pet's habits. With Morehappawness, scroll down more to find out.
How Long Should A Dog Chew On A Bone?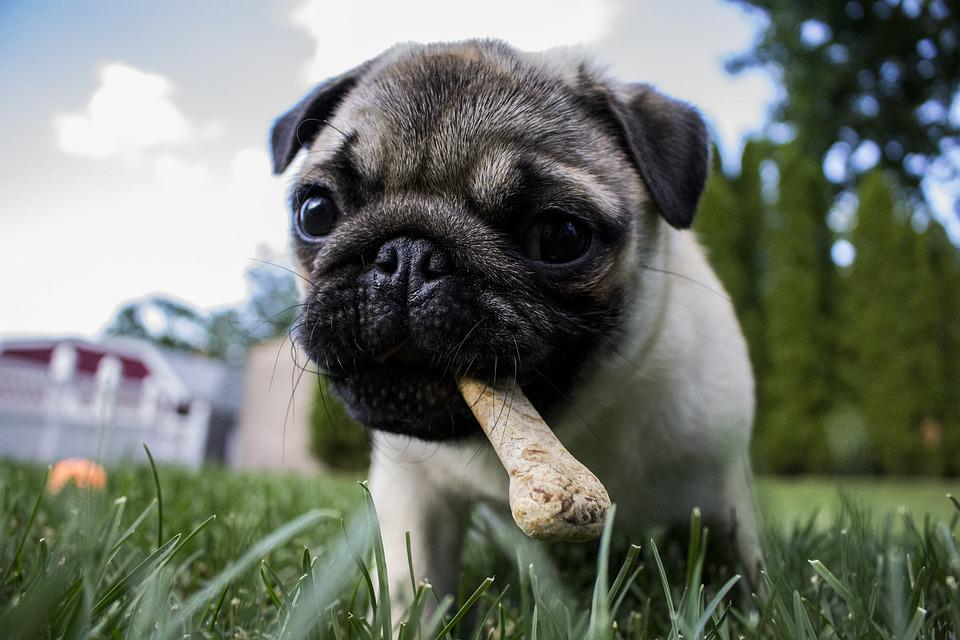 In terms of frequency, it is believed that each dog should only chew bones a maximum of twice a week, spaced a few days apart. Moreover, the time for each chewing is no more than 15 minutes.
The reason for this is that if dogs chew bones too often, they will face several health risks, and constipation is one of them.
In general, dogs currently chew on 3 different types of bone: rawhide bone, marrow bone, and raw bone. Here is how long should a dog chew on a bone for each of the three mentioned types:
Rawhide bone can be natural or commercially produced from a variety of ingredients. Therefore, your dog should not chew on this bone for long, as he can get chemicals from the bone. To not be contaminated with toxins and indigestion for dogs, only allowing them to chew for 10 -15 minutes is best.
Marrowbone should also not be used for long periods. If chewed for longer than 20 minutes, it may not be good for your dog's health. Also, remember to keep this bone in the refrigerator; otherwise, it can also harm the dog if kept using it again.
The last type of bone is raw bone. A dog can chew this bone within 15 minutes and should not chew for longer. Best give them uncooked bones, and they'll love it.
Can A Dog Chew On A Bone Too Much?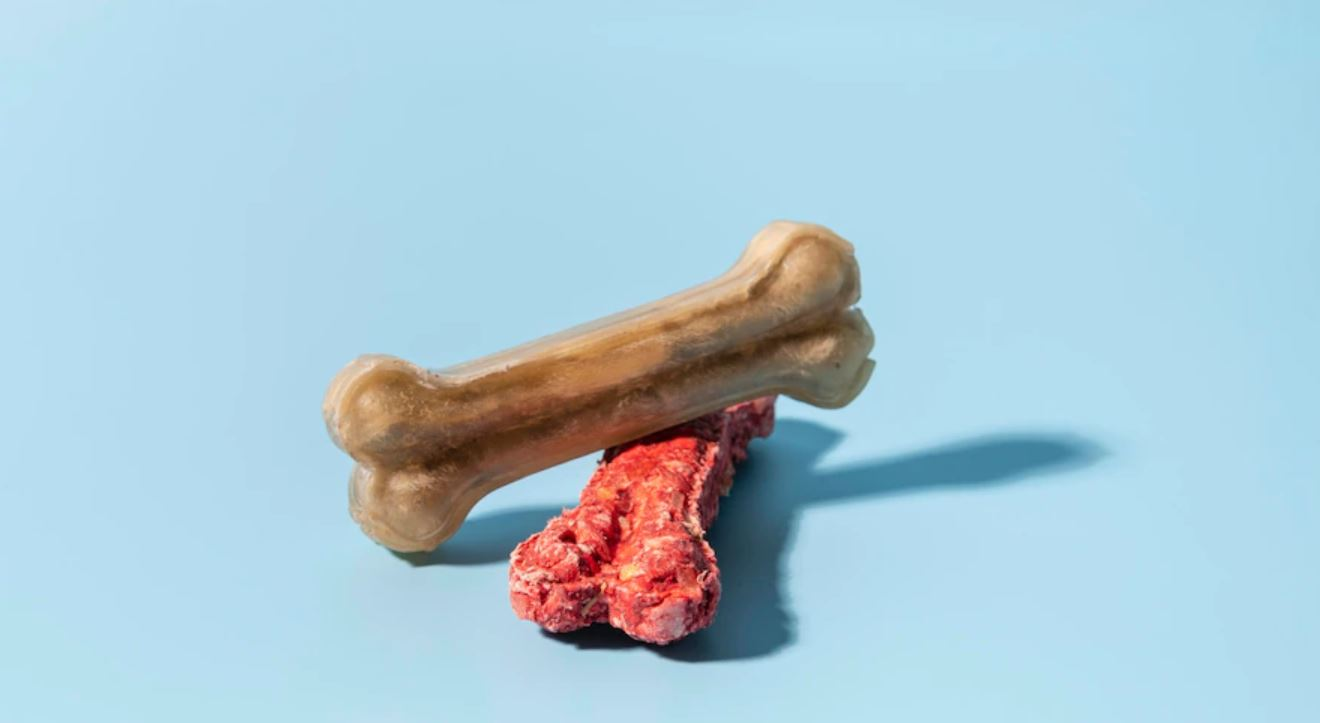 We answer the question: how long should a dog chew on a bone with different types of bones for a good reason. A dog can chew on bones for so long that it harms him.
If a dog chews on a bone for too long, it can break the bone into many small pieces. These pieces will enter the dog's digestive system causing the risk of intestinal blockage.
Worse, they can puncture the dog's stomach and intestinal wall. This situation is extremely dangerous as it can be life-threatening to the dog.
Does Chewing On Bones Make Dogs Tired?
A dog may be exhausted from chewing bones, but it will feel happy afterward. Chewing bones not only helps clean teeth and prevent bad breath, but it also helps reduce stress in the dog.
While gnawing bones, the dog can exercise the jaws. At the same time, it can help a physically depressed dog feel better.
Chewing bones will help stimulate his spirit and leave him tired but satisfied. All you need to do is know how long should a dog chew on a bone, and don't leave it on too long!
Sorce: How Long Should A Dog Chew On A Bone?
No comments
Leave a reply